Bible Study and Discussion
Do you have questions about life? Do you have questions about what happens after death? Have you ever wondered why the world seems to be falling apart? Do you want to learn more about Jesus Christ and His Word? Join Us as we study and discuss God's Word. In His Word the Bible, we will find the answers to these and many of life's difficult and confusing situations.
In-Person Bible Discussions
Join a group of people to discuss and study the Word of God
Contact us for Times and Locations that meet your schedule needs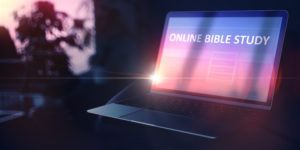 Online Bible Discussions
Zoom
Facebook
WhatsApp
Or your preferred Social Media Venue
*We can arrange a time to discuss the Bible with you through a remote venue.
*Please contact us for more information
Contact Us for More Information
Email: hope2all@yahoo.com
jesusistheway@believeonjesuschrist.org
Call or Text: 740-319-6826 or 567-970-6392
Find us on Facebook- hopetoallnations (bible study)
Our Church in NYC
All Nations Baptist Church
86-76 80th Street Woodhaven, Queens, NY
718-296-2025
www.allnationsbaptist.org